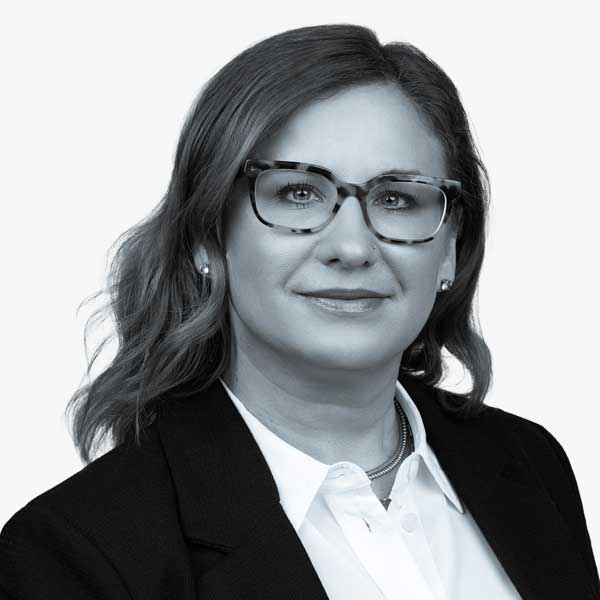 Senior Vice President
Quality & Regulatory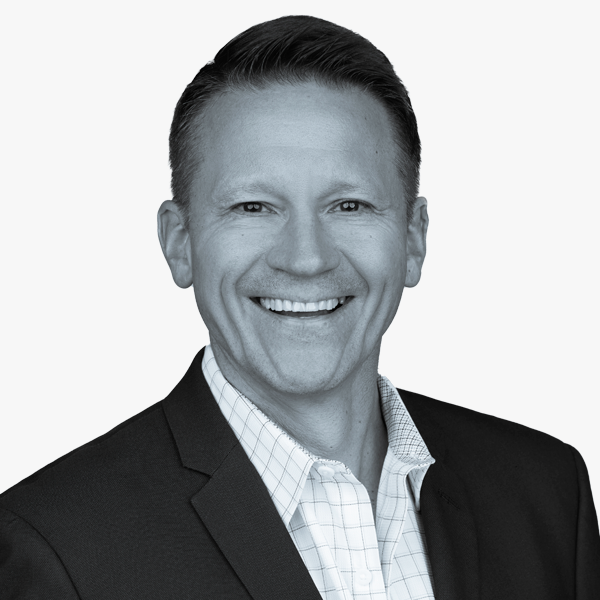 Senior Vice President
Business Development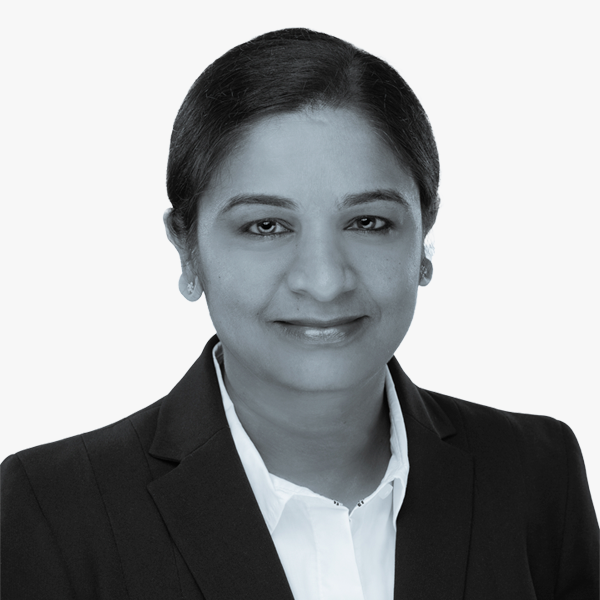 Vice President
Process Development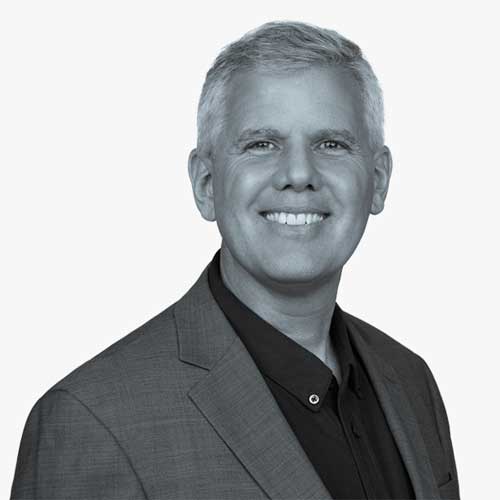 Director
Manufacturing Compliance
Director
Capital Projects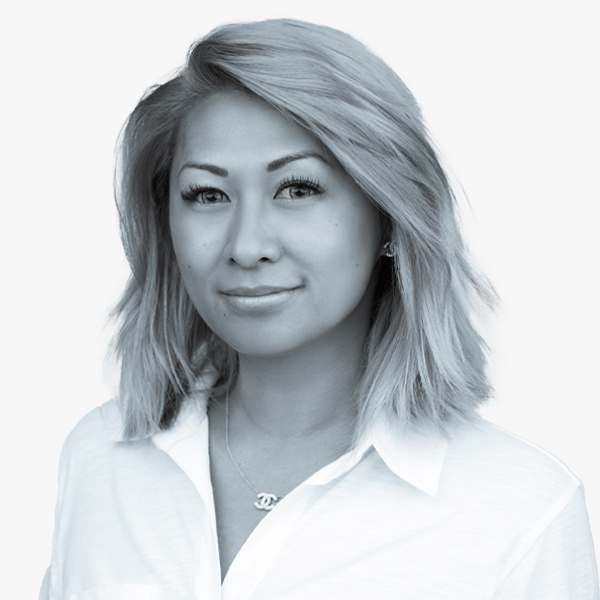 Director of Talent Acquisition
Deborah Wild
Deborah Wild is President and Chief Executive Officer at Cellipont Bioservices.
Deb is an accomplished C-Suite BioPharma Executive with 30+ years' experience leading large groups including manufacturing, supply-chain, quality assurance, quality control, validation, regulatory affairs and client and business management. She has earned a strong reputation for leading high growth and effective turnarounds by transforming organizations and equipping them with strong business leaders and partners.
Deb's prior roles include Chief Quality and Regulatory Affairs Officer, Chief of Staff and Client Business Management at Paragon BioServices/Catalent Gene Therapy where she was part of executive leadership team that led to the successful sale of the business to Catalent. Prior to this, she was VP of Quality Systems at Polynoma and VP of Manufacturing and Supply Chain at Victory Pharma. She also spent 17 years at Genentech in various leadership roles in Manufacturing Operations, Supply Chain and Quality.
Deb and her family live in San Diego and she sits on non-profit boards with an emphasis on Veteran support. Deborah was deployed during Desert Storm and is a US Army Veteran and is a graduate of Austin Peay State University.
Denise Krohn
Denise Krohn is Senior Vice President of Quality and Regulatory at Cellipont Bioservices.
Denise is a seasoned quality professional with more than 25 years experience leading quality assurance, quality control and validation teams in the pharma industry. Her career has focused on growing and expanding the capabilities of quality organizations and building robust, scalable quality systems from early clinical stage through licensure and launch.
Denise's prior roles include Vice President of Quality at Paragon BioServices/Catalent Gene Therapy where she was accountable for ensuring a successful pre-approval inspection in becoming the first commercial CDMO for gene therapy. She previously held quality positions at Novavax and Shire with strategic and quality leadership responsibilities across multiple sites.
Denise earned her B.S. in Biology from Millersville University.
Mike O'Mara
Mike O'Mara is Chief Operating Officer at Cellipont Bioservices.
Mike is an accomplished Biopharmaceutical/CDMO Executive with 30 years' experience leading large groups including manufacturing, supply-chain, quality assurance, quality control, operational excellence, MSAT, Facilities and Engineering. He is well known for leading organizations through the transition and growth of early phase operations through commercialization. Mike has been through many regulatory agency audits from general to Pre-Approval Inspections.
Mike's prior roles include VP of BioIndustry of North America for Miltenyi Biotec's CDMO business unit that specialized in Lenti Viral Vector and Cell Therapy manufacturing. Prior to this, he was Sr VP of Manufacturing Operations for Cytovance. He also had several leadership positions at Lonza in Manufacturing, MSAT and Operations. Mike has spent a majority of his career working for and with CDMO's in the biopharmaceutical industry.
Mike holds a bachelor's of science in Microbiology from the University of Maryland
Will James
Will James is Chief Financial Officer at Cellipont Bioservices.
Will is an experienced financial executive with more than thirty years experience in public accounting, investment banking, corporate development, investor relations, strategic planning and treasury management.
Prior to joining Cellipont Bioservices, Will served as CFO of Cognate BioServices, Inc., a Memphis, TN based CDMO that was acquired by Charles River Labs in 2021. Will held prior roles with Veraction (now known as Traxx), MRC Global, Morgan Keegan, Mueller Industries and Ernst & Young.
Will graduated from the University of Mississippi with a Bachelor of Accountancy degree and is a certified public accountant (inactive).
Tim Heher
Tim Heher is Chief Financial Officer at Cellipont Bioservices
Tim is a seasoned finance executive with 30+ years experience in the medical/dental software and device industries. Tim's most recent role was CFO of DenMat Holdings LLC where he helped lead the company to a successful growth trajectory and acquisition.  Prior to DenMat, Tim was CFO at Cirtec Medical LLC where the company acquired 4 businesses prior to a successful sale to 3i PLC.
Tim earned his MBA in Finance from Santa Clara University's Leavey School of Business.
Ginger Jones
Ginger Jones is the Director of Business Operations at Cellipont Bioservices, with responsibility for Business Development and Project Management functions.
Ginger brings nearly 20 years of experience in the pharmaceutical development industry. Prior to joining Cellipont, she held business development and project management positions at PCI Pharma Services, Marken and Ben Venue Labs. In addition to years of experience in business-to-business sales and project management, Ginger has also spent time working in partnering and licensing of clinical stage programs and owning her own business.
Ginger holds a B.S. in Biology from Trine University.
Suzanne Gonsalves
Suzanne Gonsalves is the Director of Human Resources at Cellipont Bioservices.
She is responsible for building a scalable workforce strategy and delivery system that will elevate our high-performing and accountable culture. Suzanne brings more than thirty years of HR leadership experience with small and large organizations pre and post merger/acquisition predominantly in the financial services and technology industries.
Prior to joining Cellipont, Suzanne consulted for small to mid-sized growth companies including several start-ups. She previously held several corporate executive HR Leadership roles. Gonsalves is a Certified Senior HR Professional.
She received her Bachelors degree in Psychology with an emphasis in Business from UCLA.
Scott Caton
Scott Caton is Director, Manufacturing Compliance at Cellipont Bioservices.
Scott brings nearly 30 years of hands-on cGMP Quality experience serving the life sciences and pharmaceutical communities in the areas of Quality Assurance, Quality Control, Pharmaceutical Manufacturing Operations, Contract Manufacturing, Validation, Stability, Raw Materials, and consulting for Quality Systems. Prior to joining Cellipont, his previous roles includes Quality Assurance Manager at B.Braun, Director of Quality Control at American Peptide, Quality Control Scientist at MediGene Inc., and Quality Control Manager at Immune Response Corporation.
Scott received a B.S. from San Diego State University in Biology with a focus on Microbiology and a minor in Chemistry. He also holds a Pharmacy Exemption Certified License.
Tatiana Ruiz Larroya
Tatiana Ruiz Larroya is Director of Assay and Process Development at Cellipont Bioservices.
Tatiana has more than 20 years of experience in molecular and cellular biology, genetics and epigenetics. She also brings more than 10 years of experience in biotechnology, working in assay development, product development and biological products and assay manufacturing.
Prior to joining Cellipont Bioservices, Tatiana held various technical and leadership roles at Active Motif, most recently as Director of Bioproduction and Manufacturing.
Tatiana holds a B.S in Biology from Universitat Autònoma de Barcelona (Spain) and earned her PhD in Biomedicine from Universitat de Barcelona (Spain).
Luke Cox
Luke Cox is Director of IT at Cellipont Bioservices.
Luke brings more than a decade of experience in facilities systems engineering and automation engineering in cell and gene therapy and biologics manufacturing. Prior to joining Cellipont Bioservices, Luke was Facilities Systems Engineering Manager at ABL in Rockville, MD. He has also help automation engineering roles at Catalent, Paragon, Rexel USA and Emergent BioSolutions.
Luke received his B.S. in Mechanical Engineering from the University of Maryland.
Ghee Kim
Ghee Kim is Senior Director, Operations and Site Leader at Cellipont's Poway, California facility, with responsibility for manufacturing, facilities/engineering, supply chain and MS&T.
Ghee brings nearly 20 years of experience in cell therapy and biologics process development, process engineering, validation, manufacturing support, tech transfer, scale-up, and facilities. Prior to joining Cellipont, he led the technical adaptation for the newly formed contract manufacturing division at Dendreon. He also held CMC and engineering leadership roles at Neurana Pharmaceuticals and Emergent BioSolutions.
Ghee earned his B.S. in Chemical Engineering at the University of California San Diego and a LEAD Professional Certificate from the Stanford University Graduate School of Business.
Sean Searfoss
Sean Searfoss is Senior Director, Quality with responsibility for Quality Assurance, Quality Compliance/Systems, Quality Control and Validation.
Sean brings over 20 years of experience in quality and manufacturing functions in FDA-regulated industries, including medical devices, small molecule pharmaceuticals, and biologics, including gene therapies. He has extensive experience in Pre-Approval Inspections, quality remediation efforts and building robust, phase-appropriate quality systems.
Sean's most recent role was Senior Director of Quality Assurance at MacroGenics Inc. where he was head of Quality Systems and Operations for the site. A highlight of Sean's 7+ years of CDMO leadership experience was the implementation of Quality system elements to support initiatives for pre-approval inspection(s), resulting in approval for the first commercial gene therapy at Catalent. Sean held previous quality positions at MacroGenics Inc., Paragon BioServices/Catalent and Pharmaceutics International Inc.
Sean earned a B.S. in Biology from Lock Haven University (Pennsylvania) and his M.B.A from University of Delaware.
Aaron Solis
Aaron Solis is Senior Director, Business Development at Cellipont Bioservices.
Aaron brings nearly 15 years of experience in biotechnology and CDMO operations to Cellipont. He has held a range of operational and business roles at both Lonza and MaSTherCell (acquired by Catalent in 2020). Previously, he was a Tissue Engineer at Baylor College of Medicine's Cell and Gene Therapy Unit.
In his Business Development role at Cellipont, Aaron applies his Cell and Gene Therapy operational background to assist clients in planning and structuring their programs. He strives to achieve transparent, open communications with clients to build true partnerships.
Aaron holds a Bachelor of Science degree in Chemistry from Baylor University.
Stella Vnook
Stella Vnook is Chief Scientific Officer at Cellipont Bioservices.
Stella is a biopharmaceutical executive with 20+ years of leadership experience driving transformational change for global clinical development portfolios from early-stage R&D to commercialization. She has extensive background in cell therapy, as a company founder and patent owner of multiple cell-therapy inventions, such as xenotransplantation of islet cells.  Stella has built companies around CAR-T, CAR-NK and gene-editing technologies. With extensive experience in manufacturing and commercialization of products, Stella brings a keen understanding of how to properly position and value products to patients, providers, and payers to successfully launch new drugs and position for patient access and reimbursement coverage.
Stella has a diverse background as an innovative leader overseeing the full product lifecycle for companies of all sizes.  Her prior experience includes pharmaceutical research and development as well as work as a Registered Pharmacist specializing in Oncology before she transitioned to executive leadership roles. She was co-founder and CSO of MaiCellTherapeutics and co-founder and CEO of NAKI Therapeutics.  Stella also held prior leadership roles at Catalent and Merck & Co.
Stella also holds a B.A. in microbiology and an R.Ph. in pharmacy from Temple University and an M.B.A. from LaSalle University. She is a candidate for a Ph.D. in Healthcare Administration/ Economics.
Daxx Garman
Daxx Garman is Director of Capital Projects at Cellipont Bioservices.
 
Daxx brings a range of experience in biologics and cell and gene therapy, including supply chain management and capital project build-out responsibilities at prior Great Point Partners portfolio companies. Prior to joining Cellipont, he was Head of Supply Chain Management at MaSTherCell (part of Catalent Cell & Gene Therapy) and Supply Chain Specialist at Cytovance Biologics.
 
Daxx received his B.S. in Business Management from Oklahoma State University and his M.B.A. in Supply Chain Management from the University of Maryland.
Annie Perinelli
Annie Perinelli is Director of Talent Acquisition at Cellipont Bioservices.
Annie brings more than 15 years of experience in fast paced/high volume full lifecycle recruitment within agency and corporate environments. Annie's expertise is in CDMO, Pharma and Biotech industries specializing in all areas of drug development and drug delivery services. Her experience also spans Corporate, Engineering, Food & Beverage, and IT sectors.
Annie has contributed to the growth and success of many companies including Global Employment Solutions, Icon Clinical Research and most recently Catalent Pharma Solutions where she served as Manager, Talent Acquisition for the Biologics Cell & Gene Therapy Division. Annie has extensive experience with change management projects, co-led acquisition/integration teams, managed service providers, branding and employee engagement initiatives, site trainings, university and early talent programs for US & LATAM and headcount management/resource allocation.
Annie is based in West Chester, Pennsylvania.
Brian Walsh
Brian Walsh is Senior Vice President of Business Development for Cellipont Bioservices.
Brian is an accomplished sales leader with a 25+ year track-record leading growth efforts across CRO/CDMO services and commercial products. Brian's experience spans drug discovery, development and manufacturing.
Prior to joining Cellipont, Brian was Vice President of Business Development at Abzena, a fully integrated global biologics CDMO, where he significantly expanded the company's biologics CDMO services in the U.S. and Asia. Previously, he was Vice President of Business Development for Aptuit, an integrated discovery, development and manufacturing CRO/CDMO, where he was instrumental in rebranding their integrated services, significantly accelerating sales and revenues globally. In these prior roles, Brian excelled at building multi-party partnerships among small and large pharma and biotech organizations, foundations, research hospitals and venture capital investors in the U.S., Europe and Asia.
Brian holds a B.A. in Business Management and Marketing, an M.B.A. and a Post Graduate Degree in Pharmaceutical Marketing.
Madhavi Anumula
Madhavi Anumula is Vice President of Process Development at Cellipont Bioservices.
Madhavi brings more than 17 years of biotech experience focusing on cellular therapies. She has deep scientific knowledge in developing cell therapy production processes for both early and late-stage programs in the field of immunotherapy, regenerative medicine and stem cell products targeting multiple indications. Madhavi also has extensive experience in process and analytical development, tech transfer, and GMP manufacturing.
Prior to joining Cellipont, Madhavi was Director of Product Development (P&AD and MSAT) at Catalent Cell & Gene Therapy. She also held several process development roles at Bellicum Pharmaceuticals and several scientific roles at Cellerant Therapeutics.
Madhavi earned her M.S. in Applied and Environmental Microbiology at Georgia State University and her M.S. in Immunology and Medical Microbiology at Madras University, India.
Daniel Ramirez
Daniel Ramirez is the Senior Director of Operations, Site Leader for Cellipont's facility in The Woodlands, Texas.
Daniel has over 15 years of experience in Manufacturing and MS&T leadership and Engineering roles in the pharmaceutical and CDMO industries. Most recently, Daniel was Director of MS&T for Clinical & Commercial Manufacturing for Cell & Gene Therapy with Catalent. In addition, Daniel was the Interim Site Head for Catalent's Microbial & Plasmid Manufacturing. He successfully led tech transfer and production of viral vectors, plasmids, and recombinant proteins, ensuring adherence to quality standards, and optimizing manufacturing processes. Daniel held key leadership positions at Catalent, where he played instrumental roles in manufacturing, technical, and commercial operations.
Throughout his career, Daniel has demonstrated his abilities as a leader in various industries and overseeing the entire product process (clinical to commercial manufacturing). In addition, Daniel has been subjected to numerous regulatory agency audits, from general to pre-approval inspections for Cell & Gene Therapy products. His expertise spans multiple aspects of the industry, including process engineering and process development. He has also been responsible for developing and manufacturing monoclonal antibodies and biosimilars at Goodwin Biotechnology.
Daniel holds a Bachelor's Degree in Chemical Engineering from Havana University of Technologies. He is finishing his Master's in Biotechnology Enterprise and Entrepreneurship at Johns Hopkins University. Daniel also obtained a certificate in Business Economics from Harvard University.
How can Cellipont help?
Please send us a note and we'll get right back to you!